HZS series standard concrete batching plant main technical parameters
Our products have such features:
1.High-strength wear-resistant materials.
Mixer lining life increased .
Stirring blade service life increased .
Discharge chute liner service life increased.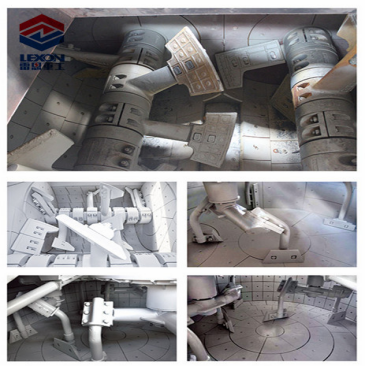 2.High precision measurement technology
Bus communication, digital signal transmission, effectively raising materials weighing accuracy.
Material drop automatic correction technology.
In the production process via tracking the samples by flow, velocity, disc gap, amending the disc gap to ensure that the measured accuracy of material in real-time.
3.Aggregates automatic fall compensation correction control technology to ensure error control in 1%.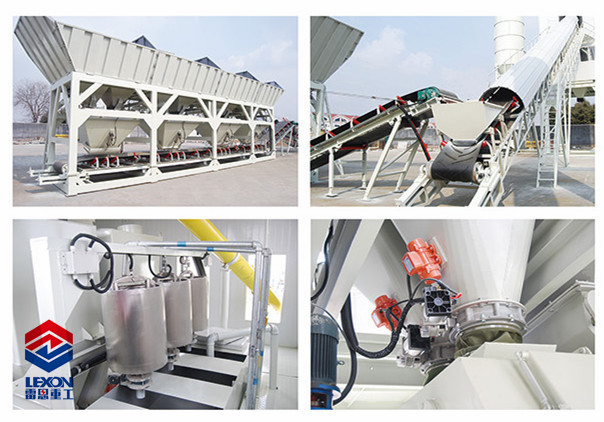 4.Environmental protection and Energy –Saving.
Automatic high pressure washout.
Productivity increase due to shorter cleaning time.
Saving labor costs due to automatic cleaning system.
Less wear and tear of the mixer.
Water saving due to exact spraying geometry of 3D nozzle system.
Washing water can be recycled for the next bath.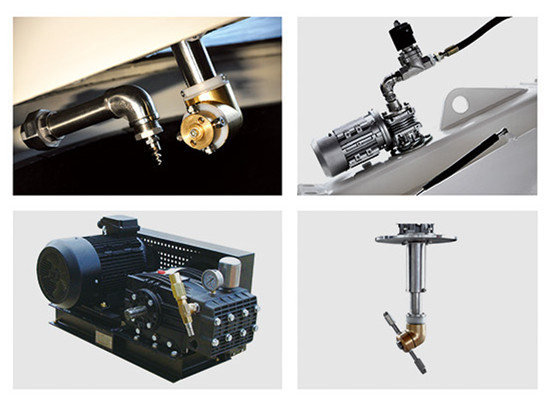 5.High intelligence
Leading concrete ERP management system.
Integrated management of mixing station.
Advanced control systems.
Silo continuous material level display, real-time access to information.
High precision measurement controlling, accurate real-time inventory data.
Reliable data protection, automatic diagnosis technology.
PC/PLC controlled value-added services.
Admixture temperature controlling system.
CCTV management, laboratory management, the pound management.
Network Debug management.
Information Management (ERP).
Raw materials, supplies, sales, production management centralized.
Formulation ratio, vehicles, spares parts, financial management visible.
Internet remote office, multi station centralized management.

HZS series standard concrete batching plant main technical parameters

| | | | | |
| --- | --- | --- | --- | --- |
| Model | HZS50 | HZS60 | HZS75 | HZS90 |
| Theoretical productivity3) | 50 | 60 | 75 | 90 |
| Mixer model | CTS1000 | CTS1000 | CTS1500 | CTS15>00 |
| Discharge height(mm) | 3900 | 3900 | 3900 | 4200 |
| Aggregate bins capacity(3) | 12×3 | ">12×3 | 12×3 | 15×4 |
| Maximum aggregate size(mm) | 60(80) | 60(80) | 60(80) | 60(80) |
| Automatic cycle period(s) | ≤60 | ≤60 | ≤60 | ≤60 |
| Aggregate weighing precision(%) | ±2% | ±2% | ±2% | ±>2% |
| Cement weighing precision(%) | ±1% | ±1% | ±1% | ±1% |
| Water weighing precision(%) | ±1% | ±1% | ±1% | ±1% |
| Admixture weighing precision(%) | ±1% | ±1% | ±1% | ±1% |
| Total power(kw) | ≤100 | ≤120 | ≤120 | ≤140 |